---
Welcome to Richmond!
You can find more information about our organization and our free websites on our home page
---
North Carolina Historical Records Online is at Expo Hall BOOTH 331 (at the back, across from NGS)
Stop by and:
Look up and print land grants for free at our easy-to-use stations.
View our set of original grants from several states including North Carolina and Virginia.
Chat with us about land grants, our lectures this week (see below), or anything related to NC historical records or NC history and genealogy.
Pick up literature about us and a few of our friends like the State Archives and State Library of NC.
---
NCHRO LEADERS WILL BE PRESENTING FOUR SESSIONS THIS WEEK!
DAVID M. MCCORKLE (President)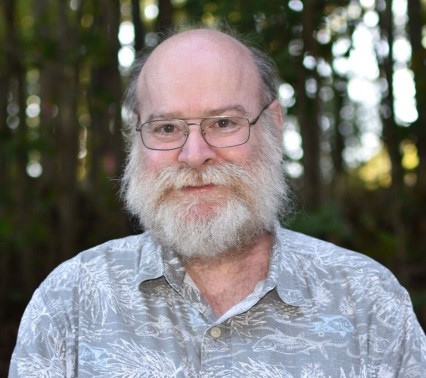 FRIDAY 9:30 AM – Room B15-C
F214 Tracing Land Ownership Over Time: Forwards, Backwards, and from the Middle
Reconstruct historical communities by following land ownership over time.  Records can be traced backwards from today, forwards from the original owner, and points in between. (Intermediate)
SATURDAY 9:30AM – Room B15-A
S316 The Albemarle Sound Region of North Carolina and Virginia: Genealogical Resources and Research
North Carolina began in the Albemarle region, originally tied to Virginia.  Learn how it was settled and governed, and resources available for genealogical research today. (All)
DIANE L. RICHARD (Vice President)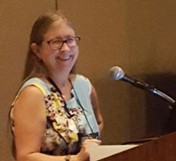 FRIDAY 9:30AM – Room B15-B
F218 Scholarly Resources/Platforms Invaluable to Genealogists — Expand Your Research
Academicians do deep dives into topics that are genealogically relevant. Most genealogists don't take advantage of this already done research – we should! (Advanced)
SATURDAY 4:00PM – Room E21-BC
S357 Many Arrive – Early Migration In, Across, and Out of North Carolina
Until the Civil War, many migrated into NC spending a few years or longer before leaving. Let's explore their motivations, challenges & resulting records. (Intermediate)
---
SLAM IDEA SHOWCASE HONORABLE MENTION
Our video "NC Land Grants Website" won Honorable Mention at the NGS 2023 SLAM Idea Showcase.   You can watch it along with the other videos at https://www.youtube.com/watch?v=b81mo9Ab3s8
---
We would like to thank EasyNet Sites for our booth furnishings, and Practicore Incorporated for the booth technology.