NC Historical Records Online (NCHRO) and its volunteer staff received a fair amount of positive attention at the 2023 National Genealogical Society Family History Conference in Richmond VA May 31-June 3.
LAND GRANTS VIDEO WINS HONORABLE MENTION IN THE SLAM CONTEST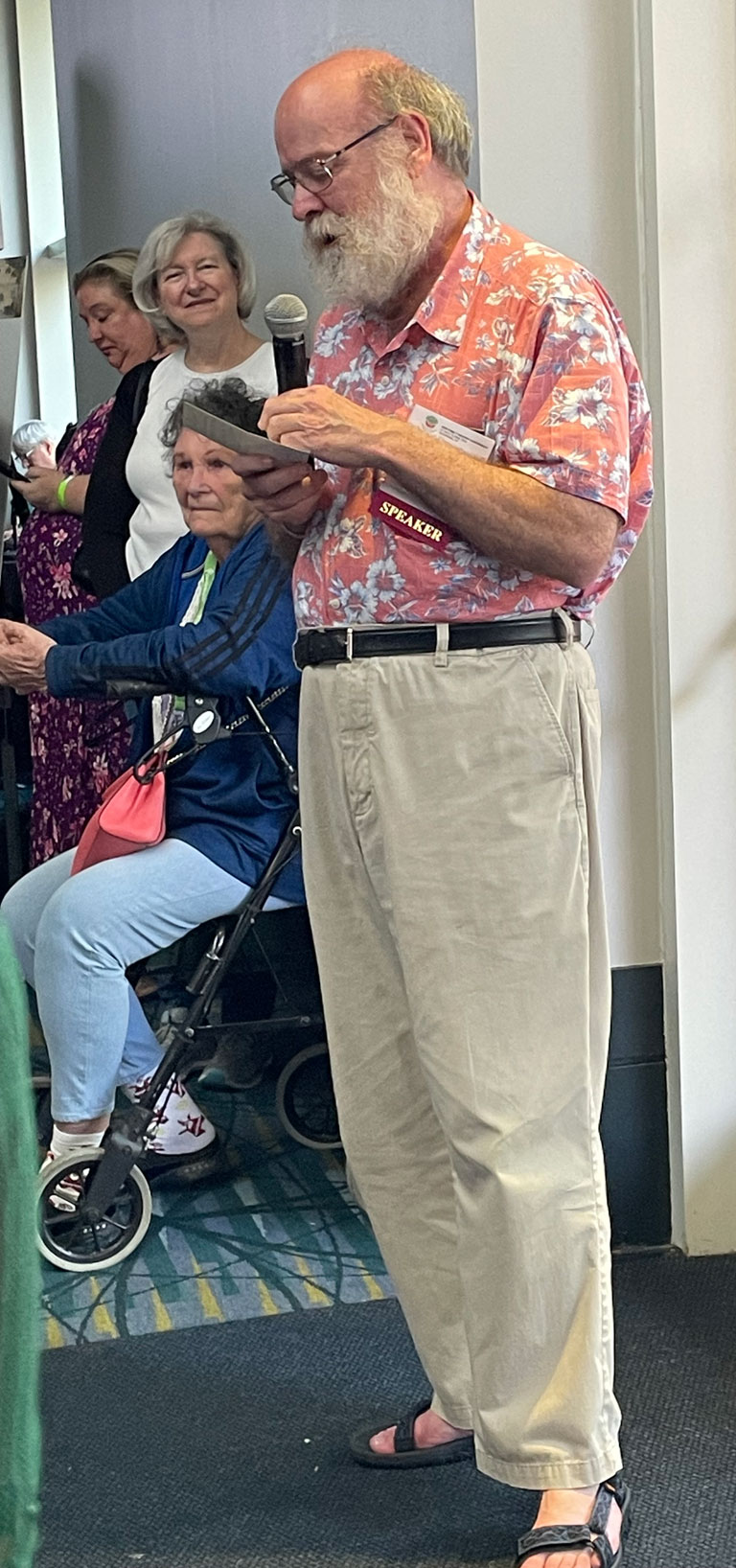 NCHRO's short video about the free NC Land Grants website won Honorable Mention in the SLAM (Societies, Libraries, Archives, and Museums) video competition. The video discusses the history of the website and why it is unique, along with a description of our recent fundraising efforts to get all the images digitized.  This project was completed in March of 2023, and there are now 1.2 million images online and free to the public. You can watch the video at: https://www.youtube.com/watch?v=b81mo9Ab3s8 .
The award was presented at a reception on May 31 hosted by Judy Russell, The Legal Genealogist ®.  She has a number of North Carolina roots, and is a long time user of the website.   NCHRO President and founder, David McCorkle, gave a 3 minute talk to about the project.
---
NCHRO PRESIDENT RECEIVES AWARD OF MERIT
NCHRO President David McCorkle was given the 2023 National Genealogical Society Award of Merit for "his work in digitizing and providing easy and free access to records of critical importance to North Carolina researchers. Those efforts included the creation of a free website, North Carolina Land Grants Images and Data, to make North Carolina's land entry and grant records accessible and the creation of a nonprofit for the North Carolina Historical Records Online."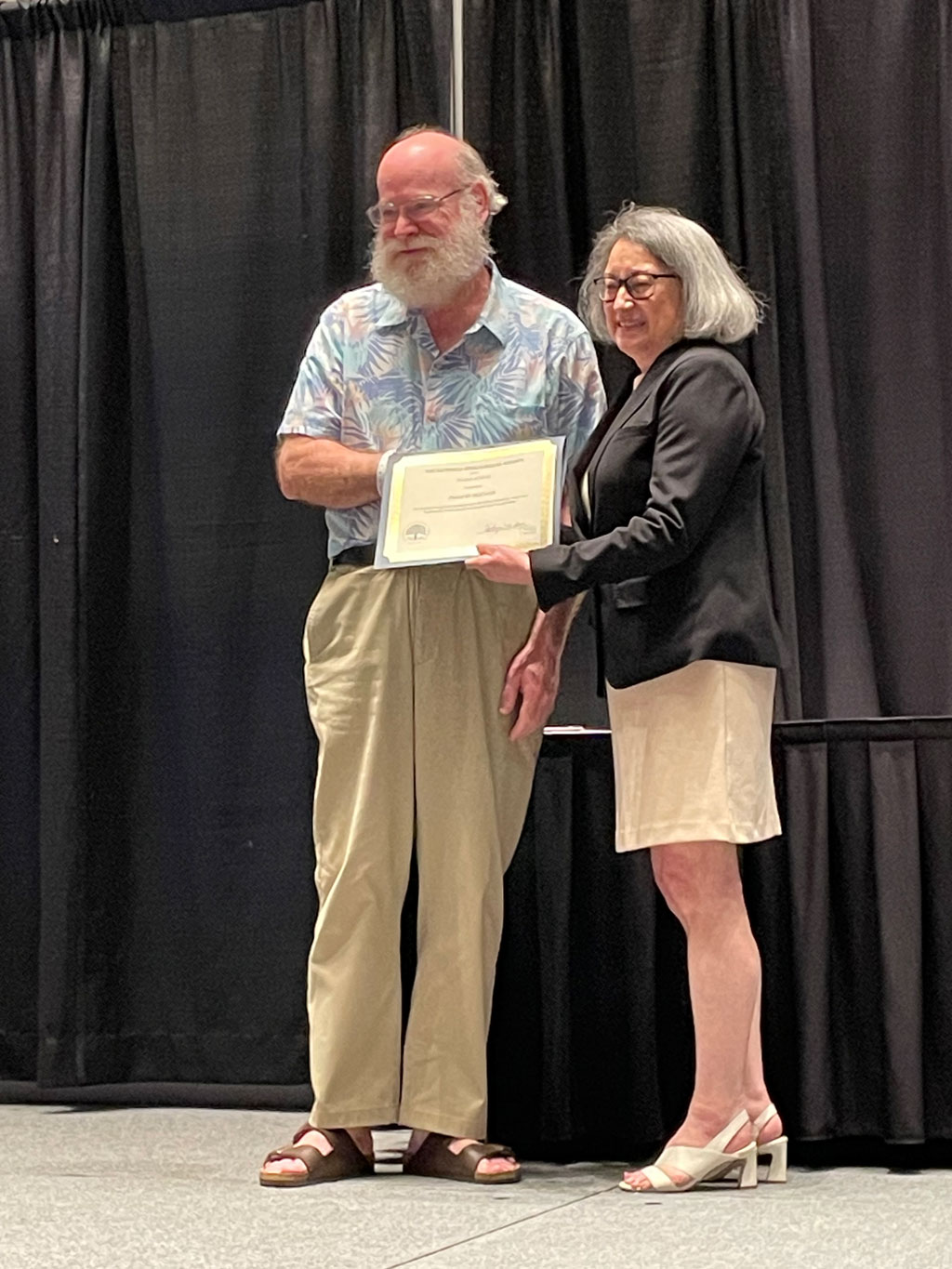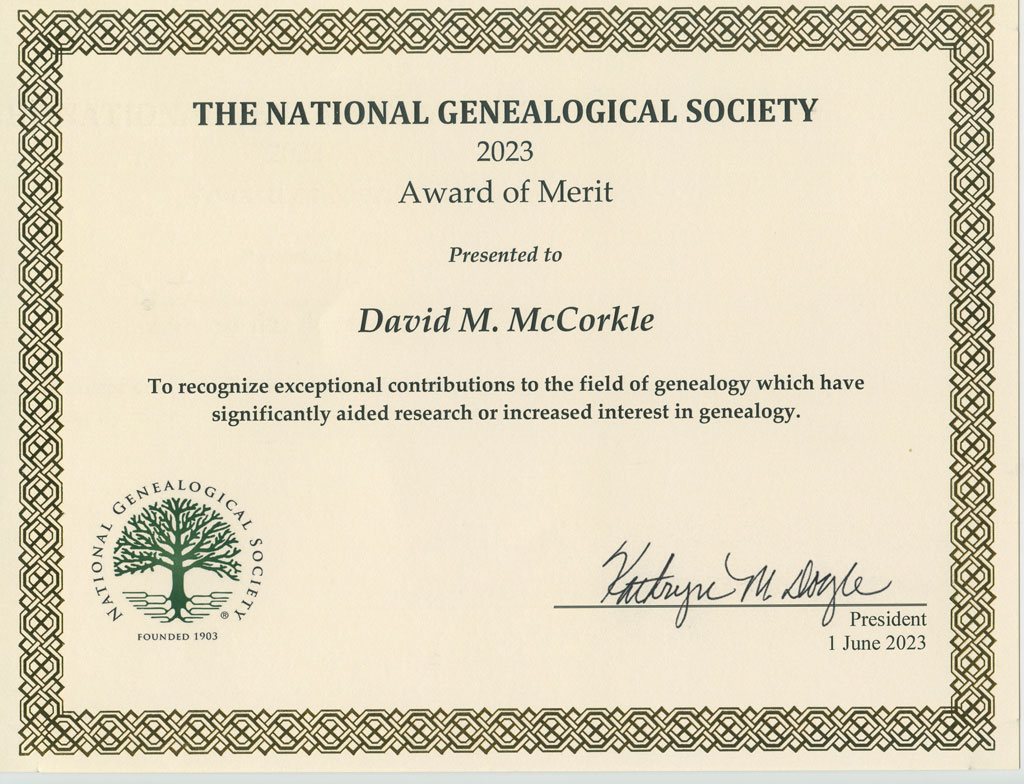 ---
NCHRO LEADERS GIVE FOUR (!) LECTURES TO CONFERENCE ATTENDEES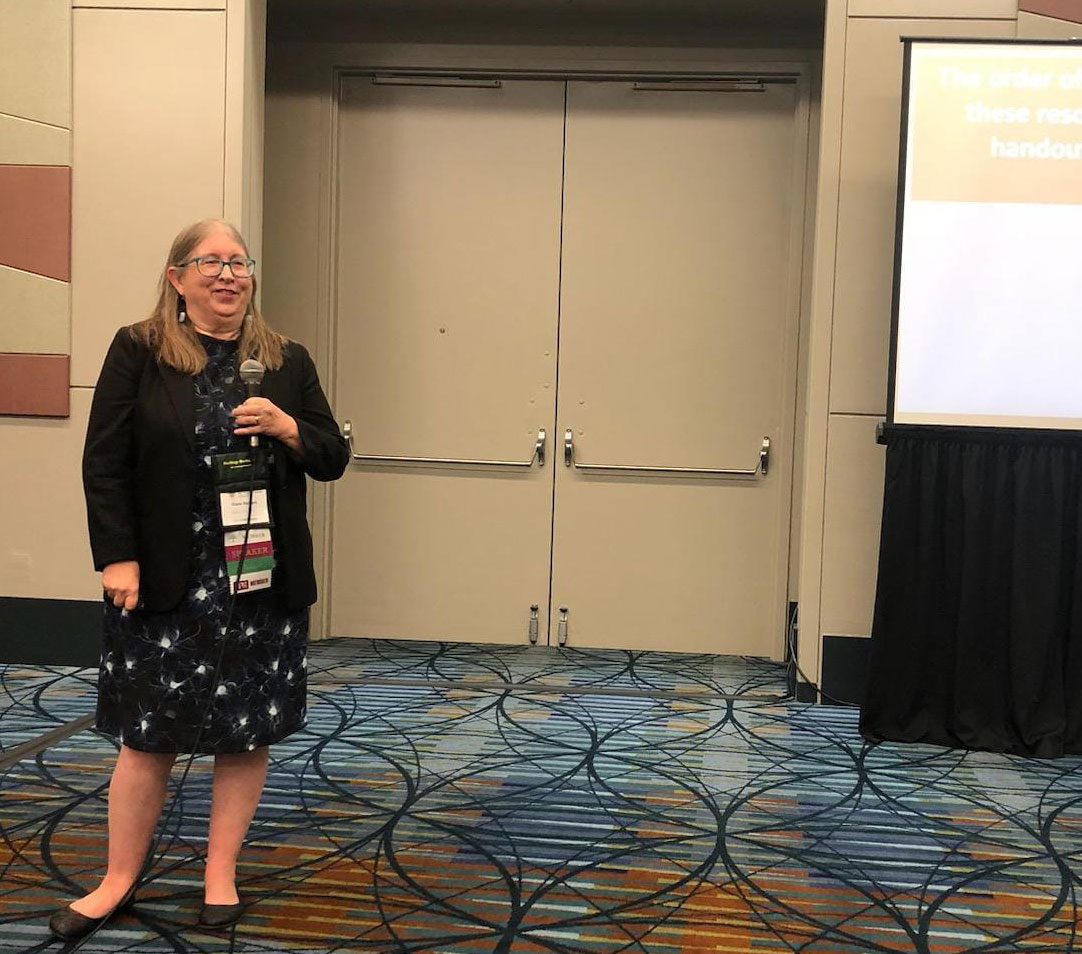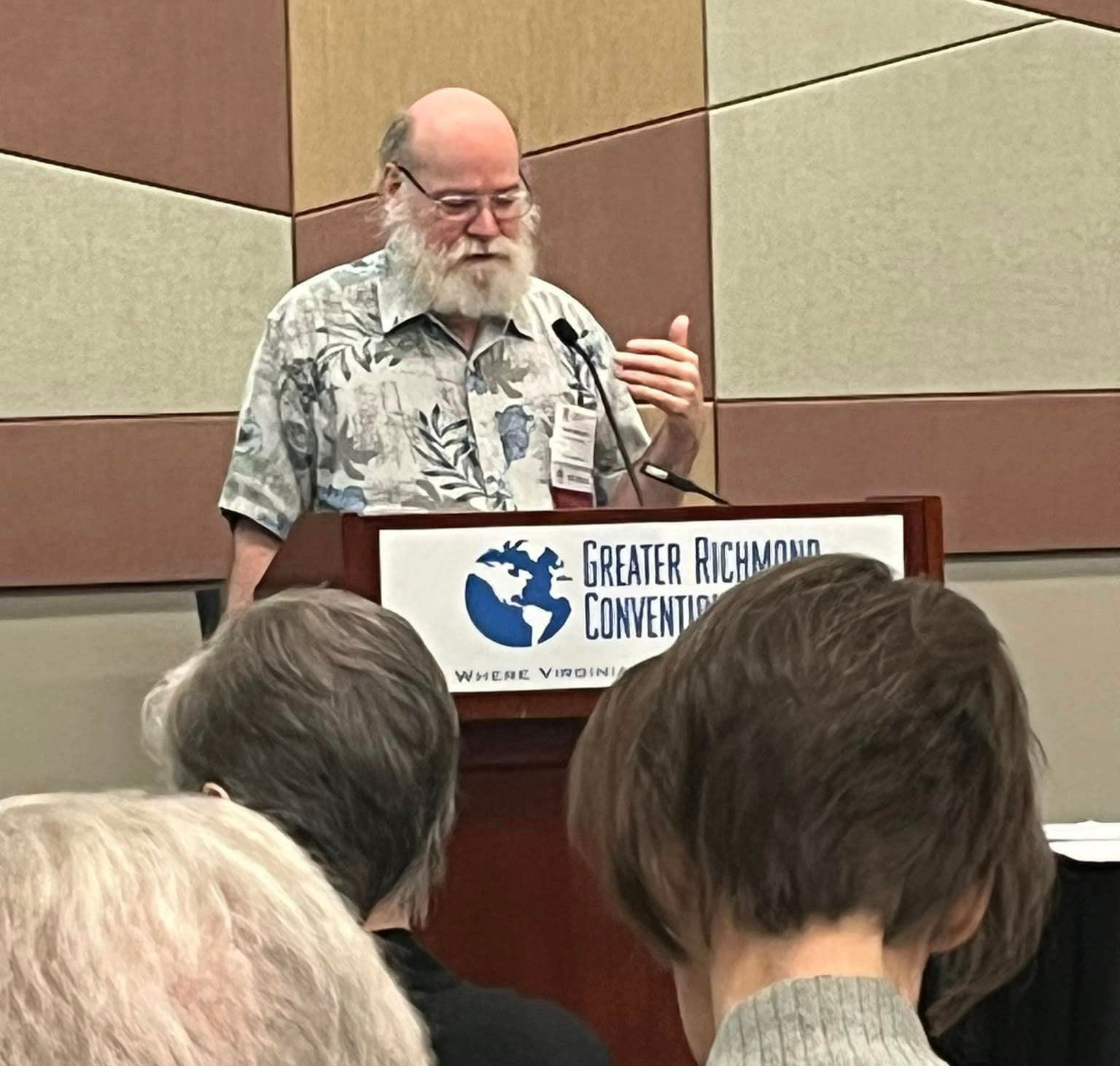 Diane Richard (Vice President) presented "Scholarly Resources/Platforms Invaluable to Genealogists — Expand Your Research" along with "Many Arrive – Early Migration In, Across, and Out of North Carolina". 
David McCorkle (President) presented "Tracing Land Ownership Over Time: Forwards, Backwards, and from the Middle" along with "The Albemarle Sound Region of North Carolina and Virginia: Genealogical Resources and Research". 
These lectures were well attended and received many positive comments.  The Tracing Land lecture filled up quickly and unfortunately people had to be turned away.  We are investigating ways of presenting these and other lectures online – stay tuned!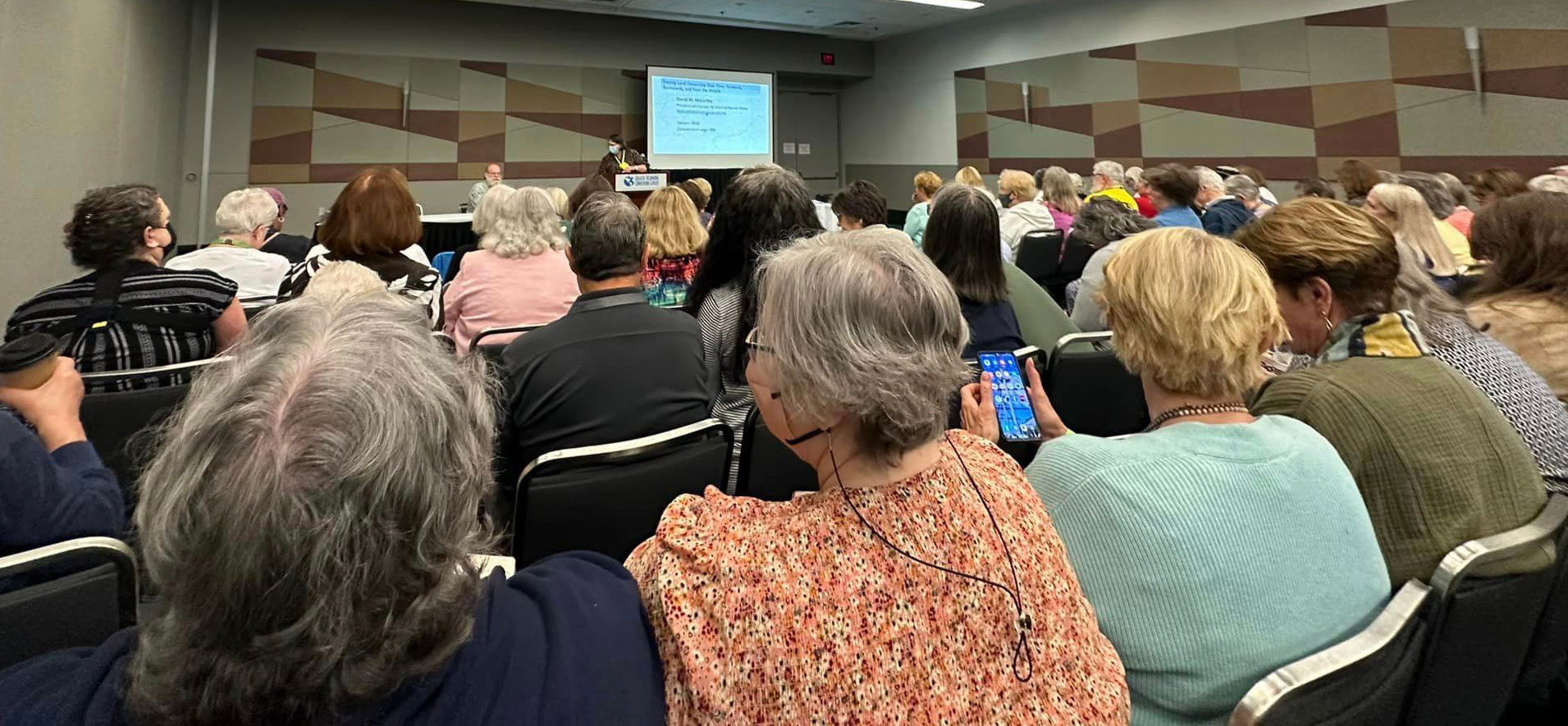 ---
NCHRO VENDOR BOOTH ATTRACTS NC RESEARCHERS
NCHRO hosted a booth at the Expo Hall during the conference. In addition to providing information to NC researchers, we provided two computer stations for looking up land grants using a simplified interface.  We were able to provide this service due to booth furnishings provided by EasyNet Sites and technology provided by Practicore Incorporated.
The booth was operated by NCHRO Secretary Sharon Gable, Vice President Diane L. Richard, and President David McCorkle, all experts in North Carolina research.  We also provided space for promotional materials from our good friends: the State Archives of North Carolina and the State Library of North Carolina.